Meaningful Use Audits
Figliozzi and Company is the designated contractor performing "Meaningful Use" pre-payment or post-payment audits on behalf of the Centers for Medicare & Medicaid Services (CMS), and will perform these audits on Medicare Eligible professionals (EPs) and eligible hospitals, as well as on hospitals that are dually-eligible for both the Medicare and Medicaid EHR Incentive Programs. If you are selected for an audit you will receive a letter from Figliozzi and Company with the CMS and EHR Incentive Program logos on the letterhead. The request letter will be sent electronically from a CMS email address and will include the audit contractor's contact information.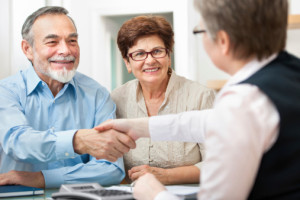 If you receive such a letter and it asks you to verify if a complete and accurate security risk analysis was performed prior to the end of the reporting period we can help.  In fact, security controls for HIPAA compliance are similar to what is expected for Meaningful Use therefore our team of healthcare professionals are experienced with security controls or security risk assessment audits.
In general, audits provide feedback and often times lead to an increased commitment to best business practices.  The combination of Sentry's consulting and the SPARTAN SaaS puts you on the path to compliance and will consistently address the seven elements of an effective compliance program.  SPARTAN provides operational compliance through a mature, repeatable, complete, accurate and sustainable process and will become your on-going compliance assessment, monitoring and audit tool.  Our risk assessment process includes an accurate and thorough assessment of the potential risks and vulnerabilities to the confidentiality, integrity, and availability of the electronic protected health information (ePHI).  With SPARTAN you will eliminate wasting time and resources when unique compliance requirements share common security controls and help you efficiently keep up with hundreds of tasks associated with each regulatory requirement.

For more information on our solution, demo or a quote.